Unsure about buying a car outright? Why not take it out for a test drive first? For just a little SpeedBoost you can be sure the car is right before you add it to your collection.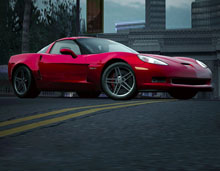 Corvette Z06
America's greatest sports car and one of the finest cars in the world. Give it a try for a day to see if you want to spend the cash to own this classic forever.
1 Day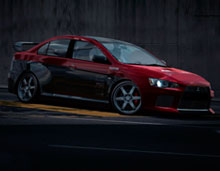 Mitsubishi Lancer Evo X "Showdown King"
Try out Mitsubishi's latest and greatest Lancer with this special 1 day rental of the famous Evo X. Check out the amazing handling and see why this is one of street racing's classic cars.
1 Day