Welcome to the Need for Speed World Car Sales. Have a good look around and when you've made your mind up click Buy Now to permanently add the car to your garage.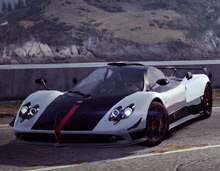 Pagani Zonda Cinque
Powered by a 7.3 liter V12 engine designed and manufactured by Mercedes-Benz AMG, it's has 669 horse power that will allow you to leave the competition in the dust! This extremely rare racer, the Pagani Zonda Cinque, was meant to be the last of the Zonda line and only five were ever built. Chances are you're not going to be able to drive on in real life but you can enjoy this amazing car in Need for Speed World!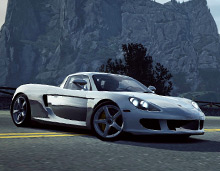 Porsche Carrera GT
Supercars finally debut in Need for Speed World! The Porsche Carrera GT is a mid-engine monster with 612 horsepower and 435 lb•ft produced by a 5.7 liter V10 engine. It can hit 60 MPH in just 3.6 seconds, 100 MPH in 7.3 seconds and achieve speeds over 220 MPH! What better car to usher in the era of supercars in Need for Speed World!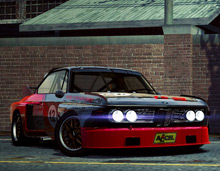 BMW 3.0 CSL Gr.5 "Leicht" World Vintage Art Director
Outfitted with a heritage inspired livery that features aftermarket tuning brands and logos from the golden age of racing, custom painted bronze BBS mesh wheels that fill the wide arches of this classic race car and a "BMWCSL" exclusive license plate. You'll also find "WORLD VINTAGE SERIES" vinyls across the body to proudly show that the BMW 3.0 CSL Gr.5 "Leicht" Edition is the first of a series of special edition vintage racers!