Get your Facebook friends to race with you in Need For Speed World and get an exclusive reward for free! All you need to do is:
1. Click the "Invite Your Friends" button on the right
2. Select which friends to invite and click "Send Requests"
Once enough of your friends have accepted your invite and registered a Need For Speed World account, you'll receive your free gift the next time you log into the game!
*Free gift can only be redeemed once per player account per lifetime. Gift item is determined and redeemed at the time when the conditions for redemption are met.
INVITE FRIENDS AND RECEIVE IN-GAME REWARDS
At
3
you get the
BMW Z4 M Coupe NFSW Edition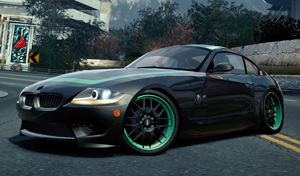 Invite Your Friends
BMW Z4 M Coupe NFSW Edition